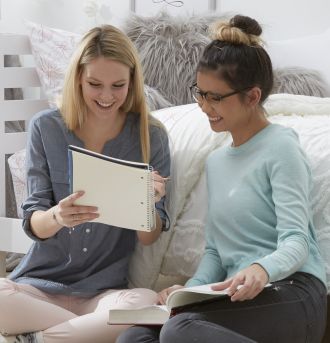 ABOUT US
OCM is the nationwide leader in endorsed marketing to college students and parents. We combine university-endorsed direct mail, digital marketing and e-commerce that results in unparalleled reach with students and families. Whether you are preparing for college or staying in contact across the miles, OCM provides the right products for campus living, gifting and special campus occasions including move-in, graduation and more.
OCM serves over 900 campuses nationwide. When you shop at OCM, you are shopping the exclusive, trusted source for over 900 colleges nationwide. We've made shopping for college essentials easier and more affordable for over six million families and counting.
The National Association of College and University Residence Halls (NACURH) solely endorses OCM as the preferred partner for campus life organizations to serve as the exclusive vendor for campus life goods and services. OCM also partners with the Association of College and University Housing Officers – International (ACUHO-I), College Student Educators International (ACPA), the National Association of Student Personnel Administrators (NASPA), along with other Associations that support students and professionals on campus. OCM gives back at the campus, regional and national levels, providing scholarships, support of initiatives, and response to campus emergencies.